Banking is necessary, Banks are not !
Banking is necessary, Banks are not ! A truth expressed 3 decades ago

In 1990's, Bill Gates said "banking is necessary, banks are not". Back then [25 years ago], imagining banking systems without bank was no less than a wild dream; but visionary like Mr. Gates anticipated it very well in advance.

From 2010, with all the Fintech & startups coming up with innovative & customer centric banking ways and regulators opening up bank data though directive & regulation; lots of banking activities started moving away from bank.

Payment & retail transactions moved to mobile wallet, primarily owned by telecom or startups (e.g. Paytm in India and Alipay in China); with disruptive concepts like UPI and equivalent with combination of payment banks (primarily non – banks), the card business will go away soon; Govt. of India came up with Aadhar pay, which may completely wipe out cards.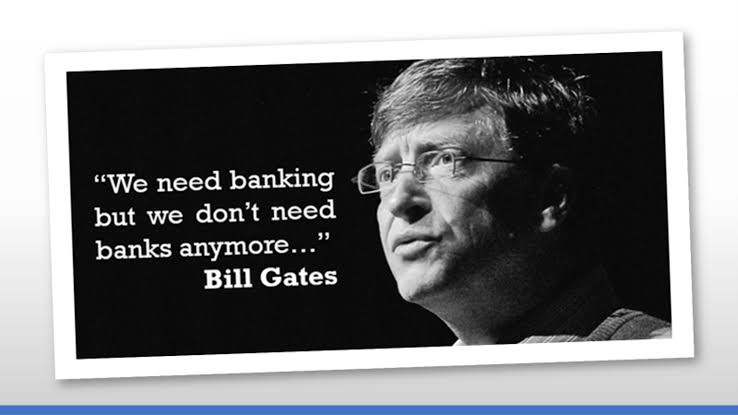 With new payment directive in Europe (PSD2), more and more new players will join the force and eat the banking pie, as banks will no longer be able to hold the account info of customer; everything needs to be open in form for secure APIs. It will further take banking activities away from banks in much disruptive and innovative ways.

Probably by 2020, banking without bank will be new normal. Almost 30 years after Mr. Gates said it first [not sure if he was first person to envision this or someone else said it first ]
This post is not about future of banking or bank transaction 2.0; I am not capable enough or expert to comment on this. Purpose of this blog is to express my awe to visionaries like Gates.
Experts (like Garters & foresters of the world) predict next few years, but super visionaries like Gates, Jobs, Musk, Larry page, Sergey Brin ….. can see the world few decades from now.
Hats off to them; and still wondering how to be such a visionary; any comments or suggestions on this